About ModernCollab.
ModernCollab.'s mission is simply to help businesses get the most from their Digital Collaboration investments, that often fall short of their promises.
Technologists tend to configure tools for all the cool bells and whistles. Whilst business leaders just don't know how the tools can be tailored in people's favour. So as an employee stuck between these two extremes, life can be more than a little frustrating at times.
Here at ModernCollab. we break down the barriers between real-life business needs, and IT know-how. We believe that
Tools should work for people, not the other way around
If you want people to follow your lead, be relatable - or don't bother at all
If you're not making work-life simpler, what are you even doing?
If you've read this far, the chances are you are thinking along the same lines. Let's see how we can help you.
Dan Burling
Company Director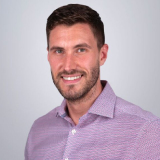 What's your digital transformation strategy?
Unsure how to get the most from your productivity tools?

Employees needing to be able to work from anywhere?

Disconnected frontline workers with no means to share ideas?

Time to modernise paper based business processes?
Adoption? No problem. Here's what we do.
Strategy and planning

Use cases

Communications

Training

Champions network

Go-live and beyond
Strategy and planning
About strategy and planning
OK, you've decided a change is needed. What now? Launching a set of tools is only an enabler. What is the real question you are trying to answer?
Benefit of getting it right (you'll know…)
How the project will link to your business goals
What the future looks and feels like
How to measure you're getting to where you want to be
Where ModernCollab. fits in
Having done it with our clients across different industries, we'll help you plan out your journey. We'll share with you what worked and what didn't work before. We'll help you mobilise the right team and get them onboard.
Use cases
About use cases
So, you have a plan of where you need to go. What's next? Which department or team to start with? Use cases are where your business needs meet tool functionality.
Benefit of getting it right (you'll know…)
What your people love and hate about the way they work
Where to begin, what to plan for later and what to ditch
How you can adapt your tools to best fit user needs
Where ModernCollab. fits in
We'll come prepared with ideas of common scenarios you'll want to explore. We'll help you reach across departments and groups to write a story that they can relate to. We'll layer that with knowledge of how tools can be adapted to best fit those discovered needs.
Communications
About communications
Something we can all do, but do we always get it right?
Benefit of getting it right (you'll know…)
What is the story you want your people to get excited about?
What makes each person you're going to come across tick, and how to grab their attention?
A clear picture of how, when and what you'll need to communicate
Where ModernCollab. fits in
One size does not fit all, and communications is no different. We'll help you understand essential messages and cut back the noise. We'll translate any tech-talk to everyday language. We'll make sure that people know what they need to know, when they need to know it.
Training
About training
News flash: Training does not equal adoption! Training is the activity of upskilling people to be able to work in a new way.
Benefit of getting it right (you'll know…)
What kind of new skills people will need, and how you will deliver that in an incremental way
The mechanics of how, when, where and who to train
How to ensure people keep self-learn beyond training sessions
Where ModernCollab. fits in
We'll help you deliver effective upskilling remotely with minimum distraction from business as usual. We'll give people the practical knowledge they will actually use. We'll provide you with most up-to-date guides and resources for people to self-learn.
Champions network
About champions networks
Do yourself a favour. Get a team of champions who will be your eyes, ears and hands on the ground.
Benefit of getting it right (you'll know…)
Who you can count on to validate the upcoming changes
When things aren't going right, what those issues are and how people feel about it
How to best provide on-going support for when the project closes
Where ModernCollab. fits in
Champions are often seen as a luxury resource as they have day jobs. However, they are vital to success. That's why we'll help you on-board your champions quickly. We'll make them experts ahead of everyone else. We'll give them extra support and make sure their voice is heard.
Go-live and beyond
About go-live and beyond
Now that the project is over, the fun has only just begun! People will still require support. We'll need to continue to improve and go faster.
Benefit of getting it right (you'll know…)
How to reinforce the new digital ways of working
How you can start to build upon your success
That you'll need to continue to shout about your success!
Where ModernCollab. fits in
We'll help you make continual improvement a habit. We can also provide that buffer of support between project life and business as usual life. We can help you understand what worked well, what needs improving and which direction to take next.
Testimonials
*"Dan has been an incredible asset to our Team since joining in March. His deep Microsoft 365 knowledge and practical, can-do approach gave us total confidence that our client and internal projects were in good hands.* *Dan managed the design and build of our very first MS Teams bot (which has been a huge success) and delighted clients including BCG, Office for Nuclear Regulation and a Welsh fire service.* *Dan is an absolute pleasure to work with, listens well, learns fast and has great ideas. "*

Kieran Kelly

Director of Client Services at Future Worx

*"I worked with Dan for 18 months during 2018-19 in his capacity as Customer Success Manager at Microsoft. Dan was absolutely instrumental in helping me shape and launch the Thomas Cook Digital Academy, a core focus of which was the global adoption of Office 365.* *Together we achieved some remarkable results in a very short time and in September 2019 (sadly the point at which Thomas Cook went into liquidation) we were in the top 10 adopters of MS Teams in the UK, an outcome Thomas Cook could not have achieved without Dan's support, guidance and expertise.* *I would highly recommend Dan to any organisation looking for an exceptional management consultant, thought leader and digital capability/adoption expert. He's extremely easy to work with and consistently delivered time and again on our project."*

Caroline Ford

Global Head of Learning

*"Dan is a true do-er... Where there's a will there's a way could be Dan's motto.* *Dan built deep knowledge of Zoom collaboration software he did not know previously, and in no time he became an expert. He also learned how to build and manage a bot and made it available on the MS App Store (if you've never done that, believe me it is an achievement). Dan is also an expert on MS accessibility features.* *One of Dan's great quality's is his ability to explain things in a simple and patient manner, and adapt the way he speaks to the person in front of him. Furthermore, Dan is a very nice person to work with, easy to approach, with a positive and calm vibe and impeccable manners."*

Elina Oost

Digital Workplace Specialist

*"Enthusiasm and a can-do approach is what I first noticed when I started working with Dan.* *We worked together for over a year and Dans knowledge of Office365 helped tremendously with the deployment of this suite to some 17k users. Thank you Dan.* *Great job!"*
Get in touch.
Got a question? Need some help?
You've got this far, so send a message below or connect via LinkedIn.